BERGSØE
Exclusive contemporary jewellery with a cutting edge is synonymous with Josephine Bergsøe.
Her wearable jewellery has been displayed in galleries and museums of design and art in; Denmark, New York, Berlin Moscow, Amsterdam, Beijing and Stockholm.
Josephine Bergsøe has been commissioned to make jewellery for the Royal family of Denmark and has an array of exclusive international clients involving; Halle Berry, Meryl Streep, Jeremy Irons and Glen Close.
The most comprehensive display of Josephine Bergsøe jewellery, is to be found in one of the historical pavilions surrounding Rosenborg Castle, in central Copenhagen. Here you can discover a range of the unique handcrafted jewellery and even get expert advice on the commissioning of exclusive pieces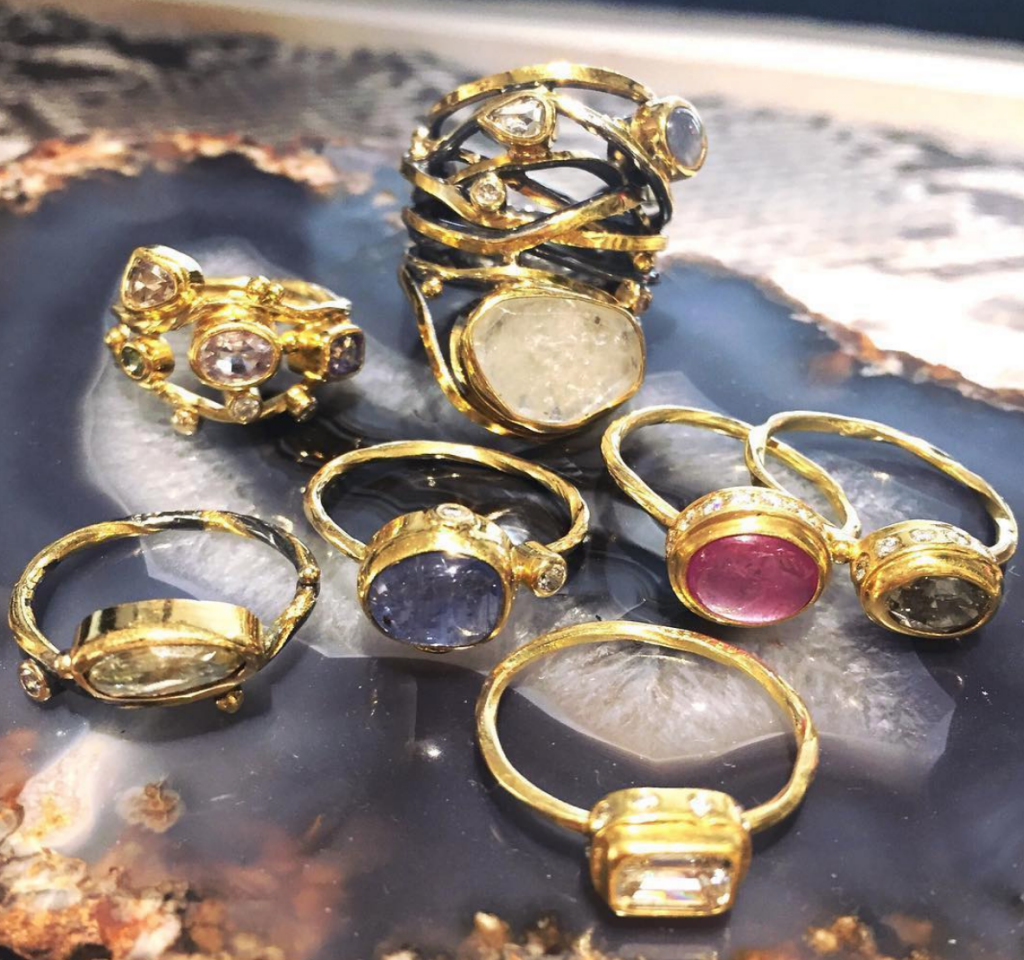 SPECIAL ASSIGNMENTS
2016: Jewellery for the Federico D´Angelo AW16/17 fashion show at Hotel d´Angleterre.
2016: Jewellery for the tv-series "The Night Manager" Directed by Susanne Bier
2015: Participant in "OpenAirAcademy 2015"
2014:  Jewellery for the movie "The Shamers Daughter" Directed by Kenneth Kainz
2013: Jewellery for the Catwalk "Bald is Beautiful" for ARABC
2012: Tiara for Miss Happiness 2012 Beijing, China
2010: Contributor to "500 gemstone jewels" by Lark Books
2008: Founder of Fairtradejewellers.com
2008: Jewellery for Marianne Faithful for the EFA-award show
2008: Contributor to "500 Wedding Rings" by Lark Books
2005: Jewellery for the feature film Marias menn, Dir, Vibeke Ringen Norway
2004: Jewellery of the year for the AIDS Foundation
2002: Jewellery for "Beckett" at Gladsaxe Theater
2002: Design of "The Golden Fur Pin Award" for Saga Furs
2001: Jewellery for the feature film "Open Hearts"' Dir. Susanne Bier
1997: Official gift from Jelling Local Government to His Royal Highness Prince Henrik
1997: Official gift from Jelling Local Government to Her Majesty Queen Margrethe II
1996: Jewellery for Jeremy Irons
1993: Jewellery for Meryl Streep
1991-2004: Jewellery for a wide range of feature films, television productions and theatres
1995: Jewellery for the feature film Kirstin Lavransdatter' Dir. Liv Ullmann
1992: Jewellery for the feature film The House of The Spirits' Dir. Bille August
Brand Images
Contact